"

The best and most beautiful things in the world cannot be seen or even touched, they must be felt with the heart." - Helen Keller
COVER ART FOR 'SAINT JOAN'S VISION'
PRAISE FOR Ingrid Ferris' NEW MUSIC!
" Ingrids' voice penetrates your inner being. It would be a crime to label this music, it is absolutely unique. But the words that come to mind are: progressive, organic, soulful, transcendental, never heard before, new ground music, folktronic."
 - DJ Paddy Lane, Cry104 FM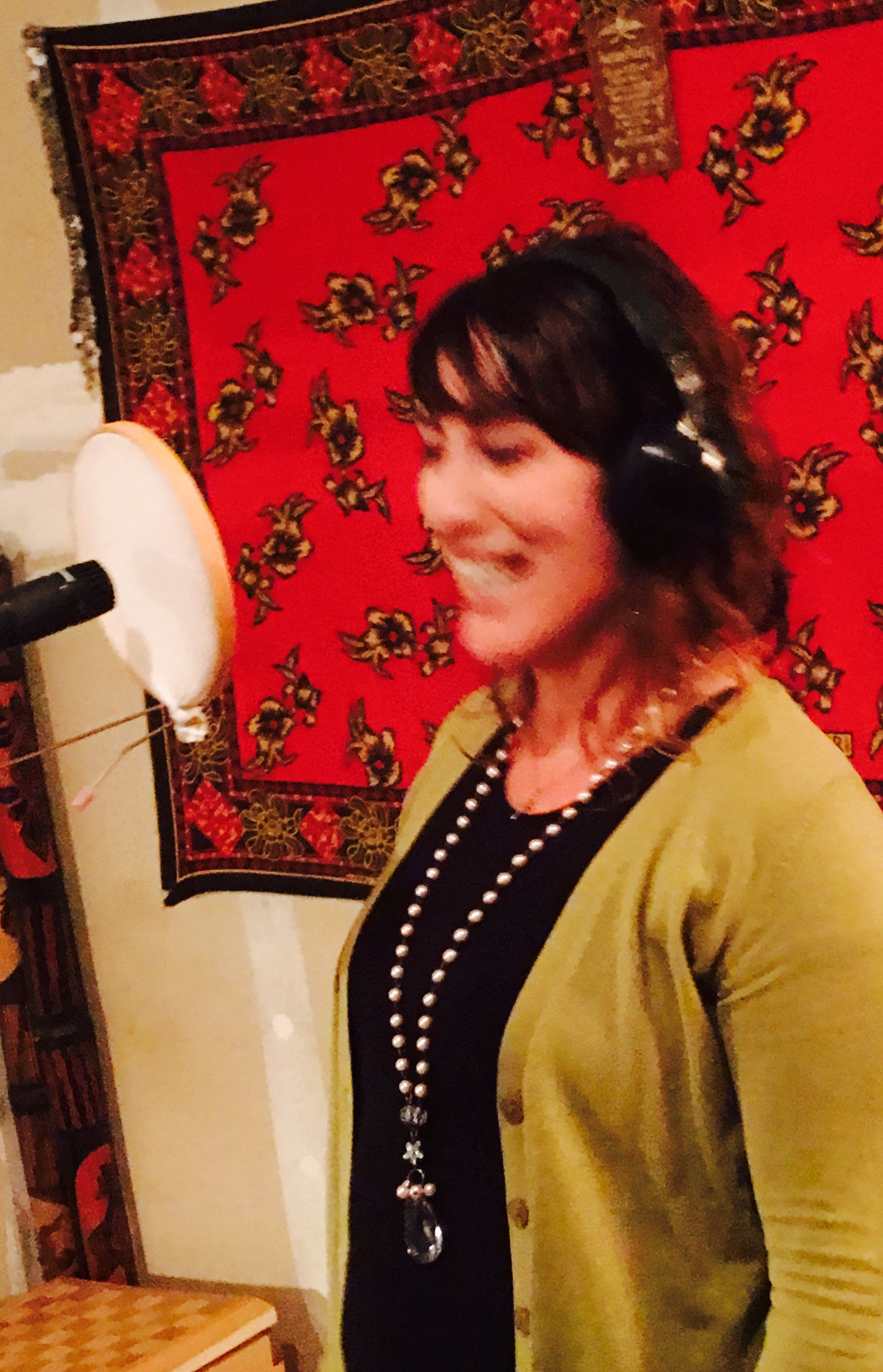 Ingrid's songs emerge from the mists & rain, the inland waters and green forests of the Pacific NW, a flash point in the U.S. continent where so many indie bands have found their first footing; playing in pubs, clubs and dance halls.
Ingrid's voice is rooted in folk, trained in jazz, rolling in rock. A voice completely unique, echoing with influences from Joni Mitchell, Eva Cassidy, Maria Callis, Billy Holiday, Amy Winehouse, Joe Cocker, Bruce Cockburn & Max Richter.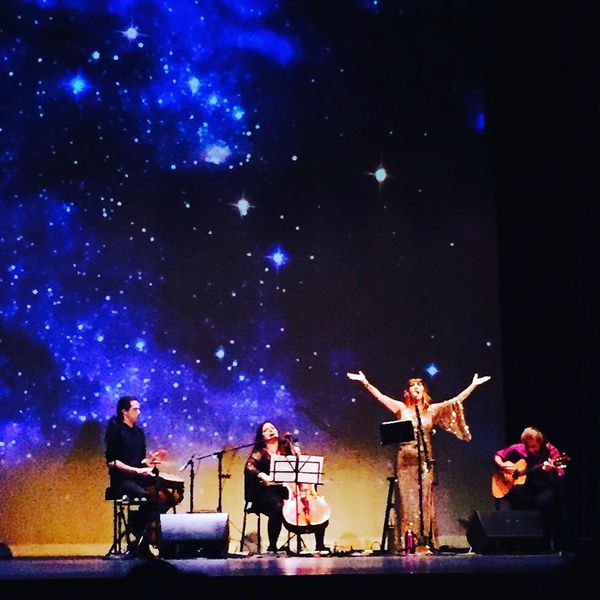 Driving each song to its' core essence, Ingrid Ferris' voice shimmers & shines, dives and rises, mesmerizing her audience with original songs, and covers that she makes her own. Along with her unique oboe playing over cinematic soundscapes, an evening of her music live, or set on shuffle/play, Ingrid Ferris' music is for now, exactly these most interesting times we find ourselves in. Her music is transformational, and will take you on a auditory adventure that will bring you home to a peaceful realization of wholeness.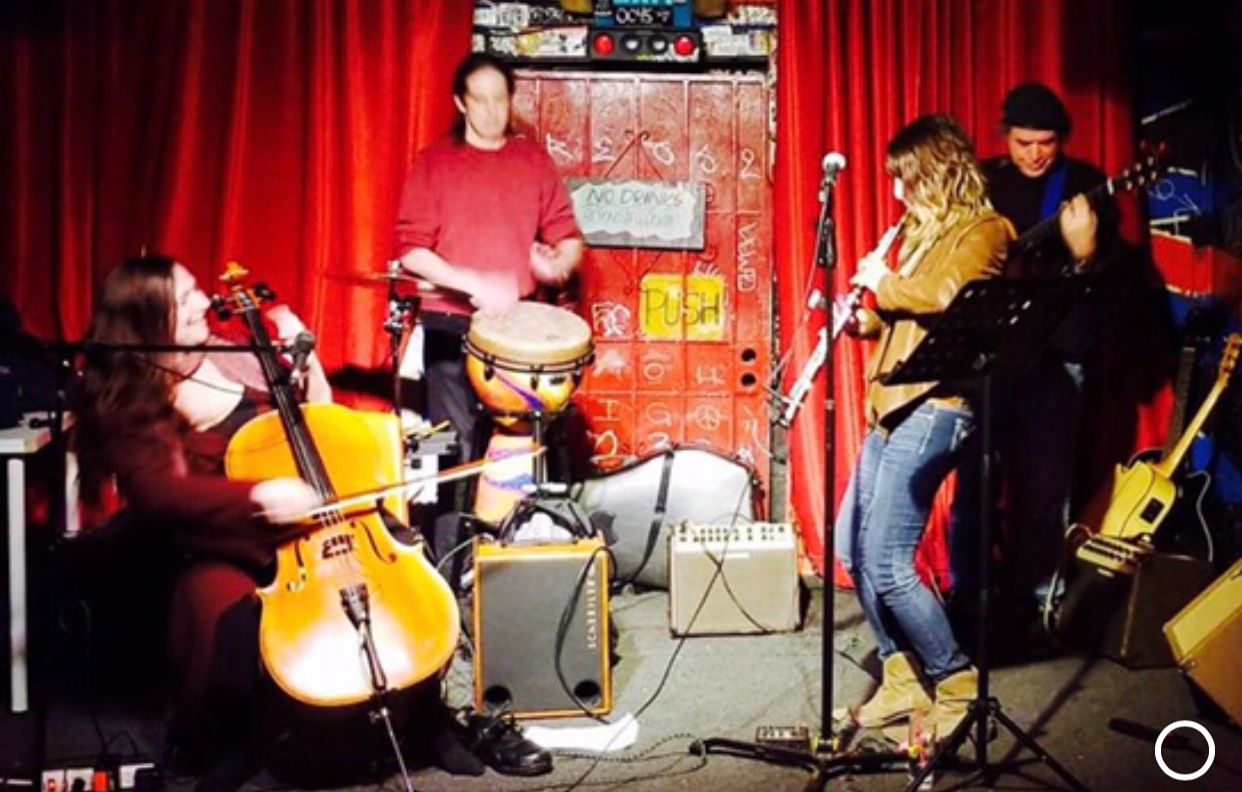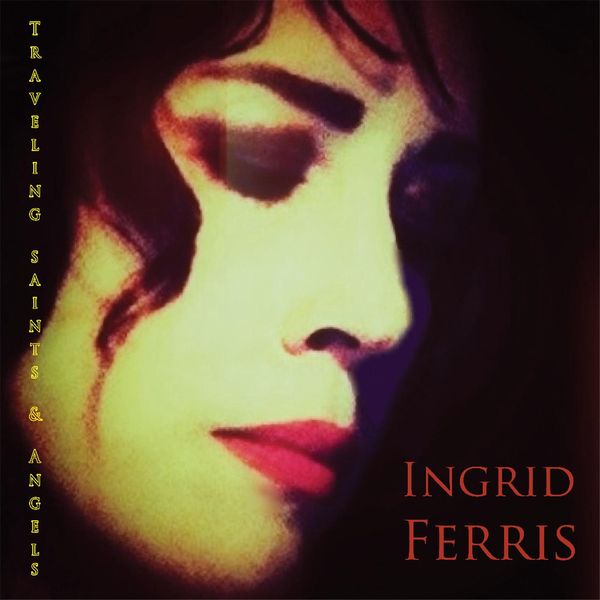 The Traveling Saints & Angels album's hallmark is Ingrid Ferris' authentic and passionate voice.  This is a voice for our times - honed by jazz and classical training, and finely distilled in folk clubs, concert halls & songs by the camp fire. Ingrids vocals soar, conveying a heart burning to express the indefinable harmonic of joy & poignancy; that which whispers directly to the heart of love's yearning, to the unspoken apology, and to forgiveness and redemption.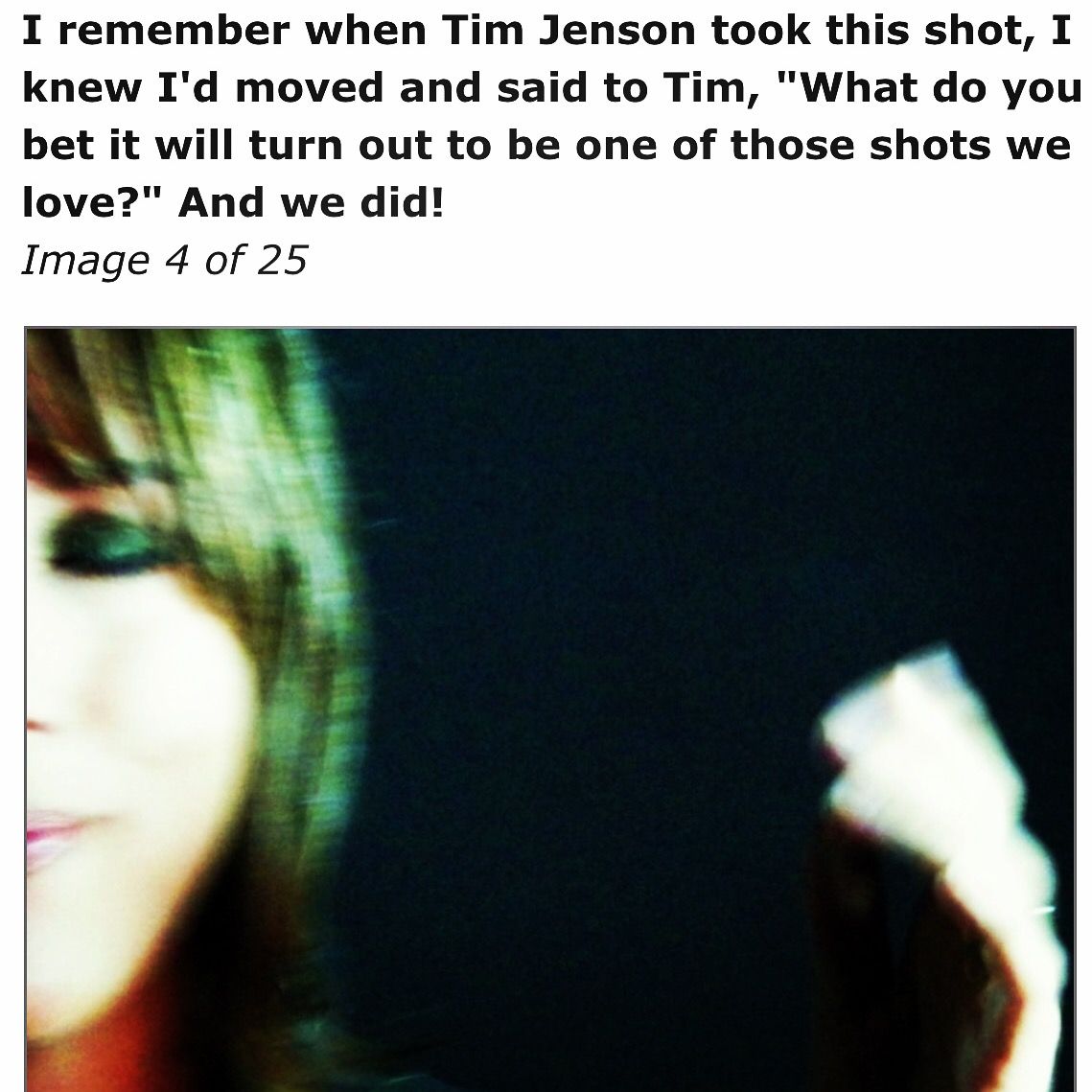 Very few musicians create alone. Collaboration is usually at the core of contemporary music. And behold! Once in a Blue Moon a synergy happens, call it group genius, call it the hundredth monkey effect, but you get this phenomenon of a music creation that, by it's careful honesty, and mercurial genius, helps to define a generation. Watch and see, "make note to self": this music has that potential.
Songs Written & Sung by Ingrid Ferris*
Arranged & Produced by  Diane Sonntag, musician - Diane_Sonntag@yahoo.com
Engineered & Mixed by Bruce Whitcomb - Arcade Recording, Olympia WA
Tel. 360-259-  0488 BWhitcomb@comcast.net
Mastered by Jack Rice - Chapter One, Bellevue WA
Photos & Video by Tim Jenson - Left Coast Digital, Olympia WA
TimJenson@gmail.com
* With the exception of 'Diamonds and Rust by Joan Baez and 'White Gull Rising' lyrics by Joe Illing.
Musicians:
Ingrid Ferris - Voice, Oboe, Rhythm Guitar,and Dulcimer
Diane Sonntag - Backup Vocals, Guitar, Bass, Harmonica,
Harp, Banjo, Madolin
Giles Sinclair Arendt - Lead Guitar and back up vocals
Jerilynn Harris-Kilgore - Cello
Val Gonzolo - Backup vocals and percussion
Laurel Gonzolo - Keyboard
Richard Lopez - Trombone
Tom Russel - Clarinet